---
Downtown Miami: The Heart of the Magic City!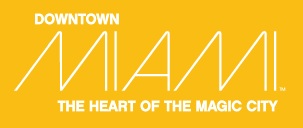 The Downtown Miami Area is made up of several parts: the Brickell area, a metropolitan residential community of tall buildings, hip bars and restaurants, and an internationally diverse group of residents; the Arts & Entertainment District, a blend of residential, commercial and hotels including the magnificaent Adrienne Arsht Center for the Performing Arts; and Museum Park, a panoramic bayfront space housing the new museums of art and science.
Downtown Miami departments stores and emporiums offer big-city shopping with a cosmopolitan flair, while the area's diversity inspires dining delights in variety of culinary styles. Sports thrills include Miami HEAT basketball and Miami Marlins baseball, while arts and cultural activities abound. There's an adventure around every corner of this magical, tropical city by the bay, and our host hotel, the InterContinental Miami, is just minutes from the best attractions the Miami area has to offer! Here are some tried and true things to do that will give you a taste of Miami:
Deco Delights
Seeing the gorgeous pastel buildings of Miami Beach's Art Deco Historic District is something no first-time visitor should miss. Take a self-guided audio tour or regularly scheduled walking tour of one of the world's greatest concentrations of 1930's architecture. Start at the Art Deco Welcome Center at 1001 Ocean Drive. Admire the porthole windows, breezy front porches and nautical motifs of the Ocean Drive hotels. Learn the names of star Deco architects like Henry Hohauser and L. Muray Dixon. Stop for lunch at an outdoor café while soaking up the unique style of South Beach and the Art Deco District.
Latin Flavor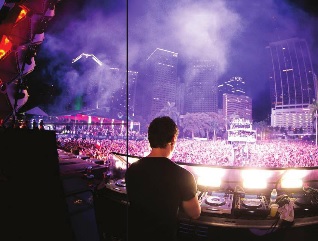 Little Havana is one of the best places to experience Miami's Latin flavor. On Calle Ocho (Southwest Eighth Street), stroll over to Domino Park for some local color. Walk into any of several cigar shops and watch stogies being hand-rolled by skilled torcedores. Little Havana has several wonderful art galleries as well as souvenir shops selling everything from Cuban flags to classic guayabera shirts. A great way to experience the sights and sounds of Little Havana at night is during Viernes Culturales/Cultural Fridays – the neighborhood's monthly arts and cultural event. And don't leave Miami without sampling some delicious Cuban food.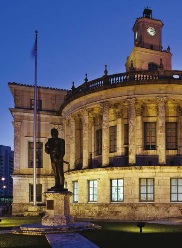 Culture Quest
Miami offers endless cultural offerings, from ballet to opera to symphony concerts and gallery nights. Catch a show at the Arsht Center or check out smaller venues around town for modern dance, comedy and theater productions. Museums like History Miami and the Jewish Museum of Florida offer glimpses of Miami's intriguing past, while art museums like the Miami Art Museum, Frost Art Museum at FIU, Lowe Art Museum, Bass Museum of Art, Wolfsonian-FIU and Museum of Contemporary Art, North Miami house dazzling collections of ancient, modern and contemporary art and design. Monthly gallery nights showcase local art while mega art fairs like Art Basel Miami Beach and Arteaméricas bring in art and collectors from around the world.
Vizcaya
Visiting Vizcaya Museum & Gardens is a step back in time to turn-of-the-century Miami. From Newport to San Francisco, wealthy industrialists had the means to create their own pleasure palaces. Some got a bit adventurous, choosing the wilds of Miami to create what is still its most spectacular home. James Deering's stunning Mediterranean-style villa is filled with art and furnishings. Ten acres of gardens set along Biscayne Bay beckon to be explored. In the winter and spring months, you can take a tour of Vizcaya by moonlight – a truly magical experience.
Tropical Attractions
Miami's attractions offer something for everyone. Step into Miami's Garden of Eden at Fairchild Tropical Botanic Garden. Swim with the dolphins at Miami Seaquarium, meet and greet exotic animals at Jungle Island, or laugh at the hilarious antics of primates at Monkey Jungle. At Zoo Miami, you will encounter a wild world of over 2,000 animals including fauna from the wilds of South America at the zoo's permanent exhibit, Amazon and Beyond. Ponder the mysteries of Coral Castle. Miami attractions will dazzle your senses.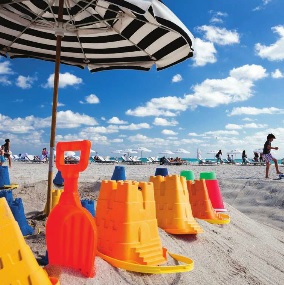 Get Wet
Greater Miami and the Beaches are surrounded by water. In Miami, you can dive, snorkel, canoe, kayak, standup paddleboard (SUP), windsurf, or fish to your heart's content. Miami also boasts the only underwater national park in the country, Biscayne National Park. From the Visitors Center here, you can take a glass-bottom boat tour to glimpse sea creatures undulating across brilliant coral reefs. Some of the very best views of Miami are the ones from the water! Take a ride on the Island Queen tour boat or speed across Biscayne Bay on a Thriller Miami speedboat cruise.
Find a Festival
With Miami's year-round sunny weather, there's always a festival somewhere. Throughout the year, you can check out art shows, food and wine fests, ethnic pride celebrations and much more. Browse a list of popular annual events in Miami and Beaches and get ready to have fun!